Testimonials and Feedback
Memorable feedback and testimonials from readers and customers.
Stig Rasmussen from Copenhagen
Having received the latest sending from China, I have tasted the Houkui, the Baihao, and one of the four Tieguanyin Wang grade teas.
The two former are good, even very good, teas – I shall come back with tasting notes.
But the Tieguanyin Wang-grade Yunxiang is almost incredibly fine: the fragrance of summer meadows in blossom with a hint of fines herbes underlined by the exquisite light and nuanced bitterness that once again reminds me of high class sauternes; and it lasts!
Truly the best yet.
Yours, hardly able to let go of the cup,
Stig
Excellent teas from an excellent shop.
After buying from different tea-shops both locally and on internet during the last few years, I find that the teas from Amazing Green Tea always are among the very best in my tea collection.
Like most people (?), I can tell the difference between good and excellent products, whether it's about stereo speakers, red wines or green teas. But I find it difficult to put into words exactly what makes one better than another. I don't have the vocabulary/experience to do that. But I can say this:
Bitterness is often the most obvious quality when tasting tea. Make it strong enough, and many teas taste bitter, often high quality/expensive ones too.
It is when brewing with the optimal amount of tea/water/temperature/time, that I experience the big differences: The lesser quality teas mostly gets less bitter and that's about it.
The teas I get from this site though, is a whole other story; they taste so much, so good, so "clean", with lots of pleasant nuances.
Many of the teas I have tasted from Amazing Green Tea also have another very important quality: A long aftertaste that can linger with a pleasing sweetness for hours. This also contributes to and strengthens the "high" feeling I get. It's like a lot of feelgood endorphins (and a few of its comrades too) are released in my body.
A really nice flow. Or something like that;)- hard to describe.
The teas I have tasted and experienced this with is particularly in regard to:
Longjing (A grade)

Mengding Ganlu (AAA grade)

Zhejiang Bilochun (AAA grade).
They all have a distinct and pleasant aroma.
While several (not all of course) other tea-shops seems to be mainly in it for the money, I get the impression that the owner here, Julian, seems to be a genuine tea lover who sincerely wants to share the good tea experience. And therefore IMHO, deserves to be supported.
In buying from small, excellent shops like this, we may also contribute a tiny bit to stimulate and maintain the variety of good stuff on the internet.
The prices for these teas seems just right when comparing to others. The teas I get from another supplier (US) include a crazy high shipping rate with taxes on top (usually 25-35% of final price).
So, I'm very happy with the free/cheap shipping from China, which somehow justifies the several cups I drink daily.
Be warned; you may very well end up like me. Hooked.
Thank you, your customer service is really good. ;)
If you let me give you my personal opinion, your website contents are really good, interesting and helpful.
The tea newsletter is a really good idea, I love it. But the interface of your website needs to be more intuitive and easy to use.
Normally I trust in websites with a better interface, this time I know you are reliable.
I hope all of this helps, you don´t need to improve your tea quality, it´s simply fantastic!!
Scott Stocker from Cave Creek
I want to thank you for all the work on your website. There is so much good information. I was continually drawn back to it because it sounds simply like you love tea and want others to experience your passion.
Because it is so personable, it conveys a trust that is hard to find on the internet. Because of that, I felt comfortable ordering from you and felt like I wasn't going to get ripped off and receive poor quality tea.
I love your site and refer to it often when I have questions on what I might read on someone elses tea website. Thanks again and I'll definitely be ordering more soon!!
I am experimenting with multiple online resources but, so far, have gotten the best quality with yours.
I will soon be ordering more...of everything!
Excellent website. Thank you for putting all these helpful facts together in one resource! All of the information I have seen is informative and unbiased. Thanks again!
My tea just arrived today. Its quite funny how I've been so excited just for some tea :). Now I can enjoy the rest of my holiday drinking this awesome drink.
I ordered the 3-1 sampler off you a month or two ago and that pretty much decided me. I love your teas very much and you've pretty much made a lifetime customer! :)
So thank you!
Danica Radovanov from Los Angeles
This tea is terrific. I will categorize the Tribute Dragon Well tea as multidimensional, tolerating a wide range of temperatures and having a wide range of tastes.
My memory of the aroma stayed with me and I kept recalling it with wonder even long after I brewed the tea.
I was at a dinner an hour after I drank the tea, and somehow it had wafted onto my hand or my clothes or possibly just my taste buds when suddenly I was transported - what is that amazing scent/ taste?
It was the memory of that dragon well tea.
The leaves easily give at least 4 flavorful brews, even as the water cools. The liquor is a beautiful pale yellow, and there is a great body to this tea which gives sustenance. It is a tea with spirit.
Paul Crane, webmaster of the science-based supplement review site, UltimateFatBurner.com (Ontario, Canada)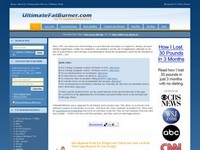 Wow! This is great stuff! I'm only starting to appreciate the subtleties of good green tea and this surely is the best I've ever tasted.
It's a quite a difference to the store-bought stuff you may have tried. The teas come right from the most pristine tea fields in China.
The product is of high quality (it comes loose, in packages -- you just need to buy a "tea diffuser" to use it. You can get these anywhere -- even your local Wal-mart!).
Plus, your service is friendly and your shipping is fast - can't beat that! Keep up the great work!
Oh yes... before I forget -- some of these loose teas may seem expensive. However, you only need a tiny amount to brew a cup, and most of the better quality teas can be infused numerous times.
Étienne Fillion from Saint-Christophe
Pianist
What an experience ! Like a concentrated potion of incredible taste.
You get the intoxicating sweet floral aftertaste of Jipin grade, plus the velvet touch of Bi Luo Chun. Incredible Gan.
The color of the leaves and of the brew is more vivid green than with the other grades. Thank you so much Julian to make that kind of quality available to us !
Shane Boltz from Myertown
I received it a few days ago and, as always, humble myself before the tea gods as I accept its blessings into my body. That was just a fancy way of me saying I love it!
I only had the Longjing thus far, though I'm lucky to have it at all haha! WOW! It is truly delicious and I can feel the energy just centering up within myself.
I am just blown away by the Iron Goddess tea. This is the first oolong I have tried and it is now a favorite. The smell is just so pure and fresh, the leaves bright and colorful and the taste! Well, you are right, it is almost intoxicating.
I have trouble describing tastes, smells, etc but I simply enjoy it for what it is and it is a new item on my home tea menu.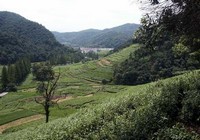 Fantastic website.
I was lucky enough to visit the Dragon Wells area outside of Hangzhuo this year and sampled the best teas I have ever tasted. I would like to compliment you on your website, which reflects exactly my experiences and sentiments.
Having traveled through several provinces, you are correct in saying that what you offer is indeed rare within China, never mind outside of China.
I hope that your customers took advantage to order the early pickings, as having tried numerous teas picked at different times of the year from the same plantation, there really is a significant difference from good to excellent. In fact you don't even need to taste it, you can smell the difference immediately.
Although I did bring back some tea this year, Looking at the website and your obvious passion for good tea, I will be coming to you for replenishment of this wonderful green tea.
Julian is like your favorite brother in how he takes care of you as his customer. I cannot say enough of how caring his service and communication has been with me over the four years I've been buying his Amazing Green tea. You should try his teas for their wonderful taste but also to experience the kind of personalized customer service everyone with a business should be extending to their customers.

Does anything on this website bug you? Nothing is too small or too big.
If there is something I can fix, I'd love to know. In fact, I will give away free product worth $50 for the best BUG OF THE MONTH!
New! Comments: Like This Story? Leave A Comment!
Share A Thought
What Other Tea Lovers Say
Click below to read other tea lovers' comments...

Back to Top of Testimonials
Back to About Us Main Page
Back to Amazing Green Tea Home