Tea Shop
My Top Three Recommendations
The three most memorable products in this tea shop.
Our tea shop is tiny. It has been more than 10 years since I first started this tea shop. So far we have only identified 23 teas to sell.
Every single one of them is special. To learn more, click on the navigation bar to your left.
If you are looking for an antioxidant rich cup of green or white tea, below are my top three recommendations:
Top Value:
Yellow Mountain Everyday Organic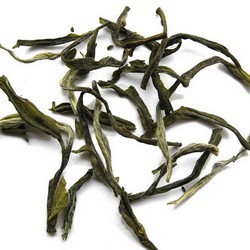 If you are starting out on drinking tea buds and is not too confident of your tasting ability, then you should try this green tea.
A surprise find for 2009, she is fresh tasting with nice flavors. The tea is also rich in antioxidants with good after-feeling.
Each 100-gram packet costs $15. Because this mid grade can be infused three times, 50 grams will yield about 50 cups at 15 cents per cup.
I have received 60 customer reviews so far. David from Massachusetts sums it up very well here:
This is a great tea for the price, the tea has a richness and a deep flavor that I would expect from a higher grade Maofeng tea.
Yellow Mountain Green Tea - Enchanting Orchid Fragrance
Top Quality:
Tribute Dragon Well 4-in-1 Samplers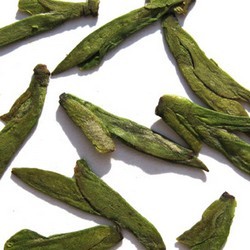 Tribute Dragon Well green tea is our flagship product, coming directly from the site's co-founder - HQ - whose family owns three tea gardens catering for the Chinese White House.
When you order, you are drinking the same beverage as the Chinese White House. There is no dilution, blending and filling - it is as 100% authentic.
She gets top mark for flavors and health benefits. Containing high concentration of theanine and antioxidants, she is soothing, refreshing and harmoniously energizing.
Use only a tiny amount of leaves each time. You will be surprised how long each packet lasts. And how good it makes you feel afterwards.
We launched this product in 2007 and received more than 170 customers reviews so far. The feedback has been incredible.
Tribute Dragon Well (Longjing) - Finally! World's Best Green Tea Revealed
Amazing Quality at Value Price:
Silver Needle Jipin Grade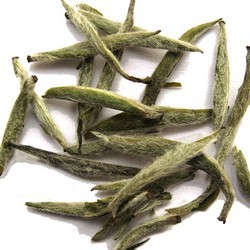 Silver Needle is the highest quality white tea available in the marketplace. It is 100% tea buds.
This rarely available Jipin Grade is the highest grade white tea: a first day harvest.
This Jipin grade has the most incredible burgundy white liquor and sweet aftertaste. I was so mesmerized that I even felt a bit intoxicated afterwards.
I have received 95 customer reviews so far. Tendensai from Bristol sums it up very well here:
This tea is simply beautiful and exceeded all of my expectations! I'm a great fan of white tea and this is one of my favourite ones. The flavour is delicate and light both in taste and colour and its one of the most soothing white teas I've come across in a long time.
I also really like the fact that I can reuse the same needles several times without losing taste and that I don't need too many needles in my pot to get the flavour. Definitely the best value tea I've bought in a long time. Thank you very much!
Silver Needle Tea (Fujian Baihao Yinzhen) - Best White Tea We Have Ever Had!
New! Comments: Like This Story? Leave A Comment!
Back to Top of Tea Shop
Back to Amazing Green Tea Home