Contact Information
---
Have a question that you can't find an answer to in this site?
Have you tried searching this site? This is the fastest way to get an answer.
Custom Search
Alternatively, you can also try scanning the FAQ.
Green Tea FAQ - Find Your Answers Here!
If you can't find an answer, you can post your question below.
Amazing Green Tea FAQ - Ask A Question
I get tonnes of questions everyday, replying to the discussion forum allow me to spend more time on research, giving you a higher quality reply. It allows other more knowledgeable readers to help out too!
Unless I am away for holiday or retreats, I usually reply within 7 days, often sooner.
---
If you want to buy a tea or have any other business query, please send me a message.

Message Julian
I usually reply within 2-3 days.
Alternatively, you can call me at +44 (0) 7837 924507.
---
View
Julian's UK Address
in a larger map
If you would prefer to get in touch by post, you can write to me at either my UK or China office: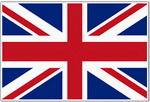 Julian Tai
11 Boughton Avenue
Bromley
BR2 7PL
United Kingdom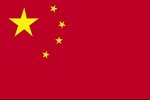 Liu Hong Quan
Liaoning
Shenyang
Huangguqu Huanghebeidajie
9-6 Ximen, 110034
People's Republic of China
New! Comments: Like This Story? Leave A Comment!
Back to Top of Contact Information
Back to About Us Main Page
Back to Amazing Green Tea Home