Meet The Team
Although we are small, what we do is important. Our mission is to bring real tea - directly from the Source - to everyman on the street.
To accomplish this, we need to share our knowledge, this is the reason why this site was created.
If you are passionate and knowledgeable about tea, why not join us by getting in touch with me? I am looking for talented writers all the time.
Julian Tai. Founder. Webmaster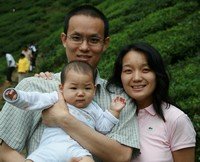 Julian Tai currently lives in Horsham, Southeastern England.
Along with Hongquan (HQ), he sets up the Amazing-Green-Tea site in 2006 to help people appreciate the wonders of tea.
A qualified actuary since 2005, Julian currently works in the pricing area of general insurance. Most of his daily works involved giving advise to clients using complex statistical models.
He lives with his wife Carrie and 3-year-old daughter Anni. In his spare time, he enjoys listening to classical music, meditating and practicing Tai Chi.
About Julian - A Brief Auto-Biography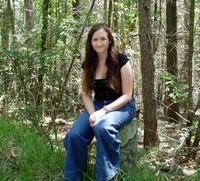 Alison Kroulek lives in Chattanooga, TN.
Before fleeing the corporate world to write full time, she worked as a customer service representive for a cell phone company, an insurance agent and one of those annoying people who call you at home for opinion polls.
She lives with her husband, her two cats, and her three dogs.
In her spare time, she enjoys hiking and backpacking in the mountains near Chattanooga, reading, making homemade mead and wine...and drinking green tea, of course!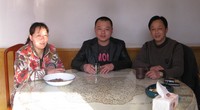 HQ lives in the City of Shenyang in Northeastern China.
We call him the Master of Green Tea - because his aunt and cousins own 3 tea gardens in West Lake that cater for the Chinese White House. He has very developed sense of tasting green tea.
Tribute Dragon Well tea is simply the most sought-after tea in China. Tea gardens frequently sell inferior teas to tourists. His interception is your best guarantee of authenticity.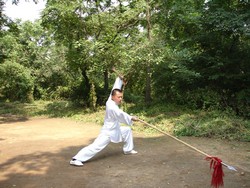 In his spare time, HQ is an accomplished martial artist and is the reigning champion of Northern China.
In old-time China, officials and bandits are indistinguishable. People practice martial arts to fend for themselves. This tradition continues today.
Back to Top of Meet The Team
Back to About Us Main Page
Back to Amazing Green Tea Home