Julian's Tea Blog
Monk of Golden Mountain
A collection of tea blog and pages by Julian Tai from Horsham.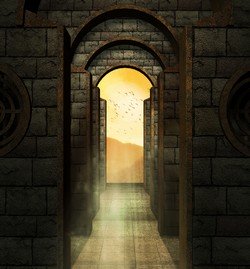 Role: Monk
Room: Golden Mountain
VIP Menu: HQ's Dragon Well Tea King (to be shipped April 2008)
Tea Accessory: Two glasses, charcoal burner, clay kettle, some great ink paintings and lovely Chinese music
Most Unforgettable Tea: First time I tried HQ's Dragon Well tea. Probably a hard-to-find Dahongpao is next?
Favourite Tea Shop: May be biased here but am most impressed by HQ's tribute tea garden. Still want to try other vendors online.
Tell Us About Yourself:
I am the author of Amazing-Green-Tea.com. My personal biography can be found here.
This is the space where I can write snack-size article of more light-hearted nature.
I tend to drink 3 cups of tea each morning before, during and after my meditation session.
Hopefully this wonderful beverage will carry me to the Golden Mountain faster and easier.
---
New! Comments: Like This Story? Leave A Comment!
Sharing A Tea Blog Is Fun ...
Note: this form is for use by the Master of this room only.
My Existing Tea Blog and Pages
Click on the links below to read my posts. You can leave a comment at the end of the article.

Back to Top of Julian's Tea Blog
Back to Green Tea Forum Main Page
Back to Amazing Green Tea Home