Rob's Tea Blog
Cha Miao (Tea Temple)
A collection of tea blog and pages by Rob.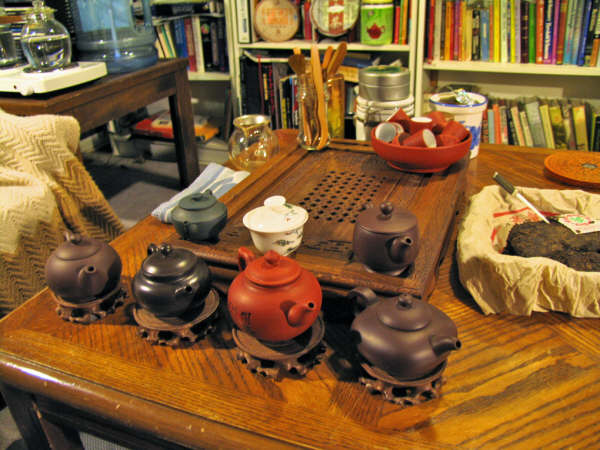 Role: Apostle
Room: Cha Miao
VIP Menu: Wenshan Baozhong, Tie Guan Yin, West Lake Longjing (Jipin grade), Aged Pu-erhs
Tea Accessory: My side pour, glass kettle.
Most Unforgettable Tea: One time in Taiwan, I was having lunch with a retired Feng Shui Master, Ching Guo, and his family. After lunch we sat down for tea where I was served my first taste of Wenshan Baozhong. It was like being baptized into the world of tea!
Favourite Tea Shop: I have been in so many tea shops in China and Taiwan. I don't know that I could pick a favorite. I think a tea shop should be judged by it's tea-master, rather than the teas they have available at any given time.
Tell Us About Yourself:
I'm a spiritually-minded guy who doesn't follow any particular path. I do relate to: Taoism, Zen Buddhism, and Hinduism. My name here, Apostle, was chosen because I see myself as still learning about tea, while not minding sharing what I have learned so far; "spreading the word" so to say.
The name of my room is also a spiritual reference. Cha Miao translates to, Tea Temple.
---
New! Comments: Like This Story? Leave A Comment!
Sharing A Tea Blog Is Fun ...
Note: this form is for use by the Master of this room only.
My Existing Tea Blog and Pages
Click on the links below to read my posts. You can leave a comment at the end of the article.

Back to Top of Rob's Tea Room
Back to Green Tea Forum Main Page
Back to Amazing Green Tea Home