Shuijingui Oolong Tea (Golden Turtle)
Everlasting Fragrance
A long-lasting AA grade Shuijingui tea from the Wuyi Mountain. This roasted oolong was harvested in June 2009.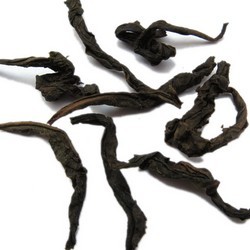 Another member of the Famous Tea Bushes, this tea ranks 4th after the Dahongpao (Red Robe), Tieluohan (Iron Arhat) and Baijiguan (White Rooster).
The word Shuijingui means Golden turtle. He became famous in 1919-1920 during a court dispute.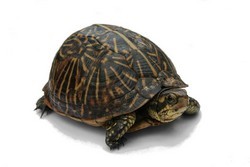 Imagine: you have a tea plant in your garden. One day, heavy rainfalls cause a mud slide. Your plant landed in the valley below.
Who is the rightful owner?
This is the story of Shuijingui. The original tea bush grew in a monastery called Sky Heart. After heavy rainfalls, he landed in the Orchid Valley.
In the Valley, under the care of the new owner, he absolutely blossomed. The leaves were a shiny green. The tea bush appeared like a turtle shell when seen from afar.
He became famous and was called the Golden Turtle.
In 1919, the monastery sued for ownership. Amazingly, the court ruled in favor of the new owner. The reason? The tea plant wasn't stolen. He landed on the Valley by a natural event.
An excellent all-rounder, this tea has a rich, mellow taste and a lingering floral fragrance.
The dried leaves are a grayish brown, the liquor a red hue.
Some people say it is hard to pinpoint what makes him different. A turtle doesn't like to shout.
With the stamina of a turtle, even at AA grade, you can feel him in your palate for a long time.
Back to Top of Shuijingui Tea
Back to Wuyi Tea Main Page
Back to Tea Shop Main Page