===============================================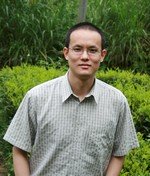 AMAZING-GREEN-TEA NEWSLETTER:
Solving Problems Every Tea Drinker Faces

27 November 2016

Issue #85: Green Tea is Good for Your Heart (Offer Ending 1 December)

IN THIS ISSUE:

>> Green Tea is Good for Your Heart - Part 1
>> Tieguanyin Oolong Tea Has Arrived!
>> Time Limited Offer + Free Worldwide Shipping!
=====================================================

Greeting! Hope you are all well. Sorry I have been away for a while. Life is hectic with the kids - you know :) :(

For those of you who are based in the States, a happy belated Thanksgiving. There have been sea of changes this year, I hope you have time to digest the implications of the impending start of the Trumpet era.

It was Black Friday last week, and you know what, we are having our own Cyber Monday with this newsletter offer! More on this later...

Back to the topic of the astounding health benefits of green tea. In the previous newsletters, we learnt why it is good for your brain.

Newsletter #83: Green Tea is Good for Your Brain - Part 1

Newsletter #84: Green Tea is Good for Your Brain - Part 2

Do you know that drinking green tea could rejuvenate your body and speed up recovery from heart attack and stroke?


A 2005 study conducted by the Institute of Child Health in the United Kingdom found that green tea antioxidant EGCG speeds up the recovery of heart cells and alleviates organ damage.

It works by blocking the action of a protein called Stat 1, which plays a part in inducing cell death.
"We're extremely encouraged by these findings and hope to implement them in the clinical setting to minimize cell death activation levels in patients with acute coronary artery disease," said molecular biologist Dr. Anastasis Stephanou, who led the research.
Tea and Stroke - Pathways To Recovery
In addition, five population studies suggest that tea drinking reduces heart disease risk, with one study discovering that men who drank 10 cups (about 32 ounces) of green tea a day had 58% lower risk of dying from heart attack compared to those who drank 3 cups or less.
Tea and Heart Attack

========================
Tieguanyin Oolong Tea Has Arrived!
========================


As you might already know, we have switched over to the autumnal harvest for the two jasmine teas:

- Jasmine Needle King (Moli Jinzhen)

- Jasmine Pearl (Moli Fengyan)

If you an oolong tea drinker, you will be pleased to know that the Iron Goddess Tea (Tieguanyin King) has arrived too!

Iron Goddess King Tea (Tieguanyin Wang) - Best of Fragrant Oolong

==================
Yeah, It is Cyber Monday!
==================

That is right, two of our finest green tea are going on sale today with a 15% discount. Offer will end shortly on 1 December 2016.

- Anji Baicha Green Tea

Widely regarded in China as one of the most healthiest green tea to drink, she has been scientifically proven to contain 3-4 times more theanine. Known as the single most important "quality marker" of green tea, theanine is renown for it decaffeinating property. Drink a soothing cup of Anji Baicha and let her transport you to the meditational zone of high concentration and relaxation!

(Yes, it is that good!)

- Mengding Ganlu Green Tea

Mengding Ganlu green tea has a beautiful flavor. Our most delicate green tea, it is light, sweet and floral. The word "Ganlu" means Sweet Dew, which can be translated as heavenly nectar. It has the tiniest tea buds and they are green grayish white in color - because each tea bud is so young that they are covered by the downey white hair.

Here's a review from Ting:

"This is the first time I'm trying Mengding Ganlu. I ordered it because a reviewer was comparing it to Biluochun. It's even sweeter, I love it!"

You have until 1 December to enjoy a 15% discount on these teas. When you check out, simply use promotional code nov2016. Alternatively, click on the link below to enter the online tea shop to activate the offer:

Amazing Green Tea Shop

I hope this helps? Any thoughts on this matter? Reply to this email or drop me a line in our Facebook page!

Amazing Green Tea Facebook

---
Julian Tai

>> Next Issue: Green Tea is Good for Your Heart Part 2
>> Feedback: Email julian@amazing-green-tea.com
===============================================

TELL A FRIEND

If you like this newsletter, please do me a big favor and forward this email to a friend.

SUBSCRIBE at
https://www.amazing-green-tea.com/green-tea-newsletter.html

DOWNLOAD free ebook here at
https://www.amazing-green-tea.com/confirmation-sbi-zine.html

FEEDBACK OR SUGGEST improvements?
https://www.amazing-green-tea.com/testimonials.html
===============================================

AMAZING-GREEN-TEA.COM
Copyright© 2016 by Amazing-Green-Tea.com. All rights reserved.
11 Boughton Avenue
Bromley BR2 7PL
United Kingdom