===============================================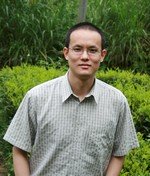 AMAZING-GREEN-TEA NEWSLETTER:
Solving Problems Every Tea Drinker Faces

11 June 2012 Issue #51:

IN THIS ISSUE:

>> Two Pre-Launch Offers Begin! (Offer To End 30 July)
=====================================================

Well, a few truly exciting news this month.

The 2012 harvests continue to arrive, and we are almost fully restocked. I will talk about the new arrivals later, but first, another two Pre-Launch Offers that give you incredible 15% off!

Where Are The Best Tea Found?
=======================
The answer is usually a simple one: In the high mountain where the soil is thick and rich, the air is moist and foggy and the climate is temperate.

But do you know why?

This is covered off in the latest Pre-Launch Offer:

Lushan Yunwu Tea (Cloud and Mist Green Tea) - Her Daring Fragrance!

Yes, our newly launched tea is known as the Lushan Cloud and Mist tea, and it typifies a high mountain tea.

The tea buds are fine, delicate and tender.

The taste is rich and sweet, with refreshing after-feeling, that keeps you energized, but calm, alert and relaxed.


The aroma - full and potent - very spirited for a high grade green tea!

(The potency is rare, and the tea can be economical.)

Try it out, you will love it.

Best Black Tea at $13? You Are Joking!
===========================
Our second Pre-Launch Offer is a black tea, but it is a fine one, with fat tea buds, downy hairs, nice perfume and mesmerizing golden liquor!

Yunnan Gold Tea (Dian Hong) - Best Black Tea in the World?

He is incredible. I can't recommend him enough, and the price, of course, is a plus.

But please don't judge this tea by the price, the quality is extraordinary.

Pre-Launch Offers
============
Pre-Launch Offers are totally one-off. You only get it when we find a new star and launch a new tea.

You get 15% off the usual price for a limited period of time.

How do you get the 15% discount? Simply enter promotional code xinyang30 during checkout. Or click on the link below to buy. Offer expires on 30 July.

Amazing Green Tea Shop - Directly from the Source

Also, in the May newsletter, we introduce the newly launched Xinyang Maojian AA Grade green tea. To avoid any confusion, I have extended the previous offer also to 30 July.

So you now have three teas at 15% discount until 30 July!


2012 Update
==========
Here are the new arrivals:

- Jasmine Needle King AAA Grade (Moli Jinzhen Wang)
- Wuyi Oolong 7-in-1 Sampler

And within the Wuyi 7-in-1 Sampler:

- Baijiguan - Jipin Grade (White Rooster)
- Dahongpao - AAA Grade (Big Red Robe)
- Huang Guanyin - Jipin Grade (Yellow Goddess)

The Wuyi Sampler pack offers excellent value and quality. Also known as the Rock Tea, Wuyi Oolong is renown for his dark, roasted flavors.

I love him for his warm energy and refreshing after-feeling.

I hope this helps? Any thoughts on this matter? Reply to this email! Alternatively, you can leave a message in our Facebook page. We can discuss things further - over a cup of tea?

Amazing Green Tea Facebook

>> Coming next: Advantages of drinking high grade!

---
Julian Tai

>> Feedback: Email julian@amazing-green-tea.com
===============================================

TELL A FRIEND

If you like this newsletter, please do me a big favor and forward this email to a friend.

SUBSCRIBE at
https://www.amazing-green-tea.com/green-tea-newsletter.html

DOWNLOAD free ebook here at
https://www.amazing-green-tea.com/confirmation-sbi-zine.html

FEEDBACK OR SUGGEST improvements?
https://www.amazing-green-tea.com/testimonials.html
===============================================

AMAZING-GREEN-TEA.COM
Copyright© 20011 by Amazing-Green-Tea.com. All rights reserved.
Flat 90 Holst Lodge
Fair Acres
Bromley BR2 9BW
United Kingdom