===============================================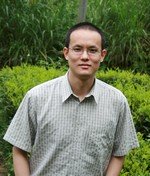 AMAZING-GREEN-TEA NEWSLETTER:
Solving Problems Every Tea Drinker Faces

28 April 2012 Issue #49:

IN THIS ISSUE:

>>Green Tea Season 2012 - The Vintage Continued, But...
===============================================

With a great relief, I am happy to say that the 2012 tea season has finally arrived!

Compared to last year, the quality is nearly as good.

Well, you know, 2011 was a vintage year, it is unfair to compare, but I have to compare anyway, since you have to know. I think you would find 2012 excellent, but more of that later.

I will move to my top four recommendations shortly, and explain briefly why these teas are naturally organic. But first let me explained why the prices have crept up slightly this year...

======================
Why 2012 is different from 2011
======================

This time last year, I sent out a newsletter entitled Green Tea Season 2011 - Best in 5 Years!. That was exactly what it turned out to be, as confirmed by many glowing customer emails I received.

In particular, last year was memorable in two ways:

- Whether it was external appearance, liquor body or tea aroma, quality was exceptional.

- Despite the high quality, prices remained stable.


(In Amazing Green Tea, we like to keep everything simple and transparent i.e. you always get the same grade we pay for. We didn't give you a lower grade tea just because it was an exceptional season.)

2011 was special for two reasons:

- It was a long winter. Harvesting didn't take place until very late March and early April. Longer winter means tea plants have more time to rest to accumulate tea nutrition.

- Early spring didn't turn warm so quickly, giving rise to bountiful harvests of high grade tea buds.

What this means is that prices remained stable in 2011 despite many inflationary forces acting in the background (rapidly increasing food prices in China, tea pickers demanding higher wages and the ever appreciating Chinese Renminbi against the US dollar etc).

While during 2011 we were doubly blessed by the high quality and stable prices, things are not so perfect for 2012.

While the long winter continued, weather did turn warm relatively quickly, resulting in smaller harvests of high grade tea buds. Tea farmers increase prices in respond to the higher costs and smaller harvests.

I have tried my best to absorb any such increases for the past two years, but at this point, a small increase is inevitable.

Since you are my long time customers and readers, I have to be honest and forthright. From the many feedback I get, I believe Amazing Green Tea do provide the highest quality tea at the lower prices compared to many other tea shops. I believe this will remain the case.

In short, the quality is excellent, but prices have moved up slightly in 2012.

For the 2012 tea season, these are my top four recommendations:

======================
Tribute Dragon Well Green Tea
======================

What can I say about the best green tea in the world?

You can almost bank on the quality on this tea. 2012 is no exception - it is every bit as good as last year! Beautiful tea buds, chestnutty aroma and a rich taste. She has it all.

If you are not sure which grade to order, try the 4-in-1 Sampler.

Dragon Well Tea (Longjing) - Finally! World's Best Green Tea Revealed

===============
Anji Baicha Green Tea
===============
In my opinion, Tribute Dragon Well tea and Anji Baicha tea are my top two lightly oxidized teas.

I have very good feedback on Anji Baicha last year, and I think you will continue her. This year's tea buds are slightly fatter. Taste, aroma and feeling are as good as last year.

She has a light taste, and is amazingly smooth and silky. After drinking it, you will feel sharp and yet relaxed.

Anji Tea (An Ji Bai Cha) - Why The Healthiest Green Tea Can Be So Soothing To Drink

=========
Everyday Tea
=========

The above two teas represent the "best of the best" of China. They represent the very best green tea you can buy in the world.

If you want something for everyday drinking - good prices, high quality - here are a couple more recommendations:

=================
Silver Needle White Tea
=================
Our most popular AAA grade offering, customers have been telling how impressed they are by the quality of this top grade white tea, despite its apparent low price.

2012 is every way as good as last year. This year's crop is slightly more leafy, but taste, aroma and after-feeling are excellent.

Silver Needle Tea (Fujian Baihao Yinzhen) Organic - Intoxicating Grapelike Aroma

====================
Zhejiang Biluochun Green Tea
====================
Our second most popular AAA grade offering, Biluochun tea is China's finest tea in the literal sense. The tea buds are extremely small - one kilogram can have as many as 14,000 tea buds!

Biluochun Tea (Piluochun) - Dongting and Zhejiang Varieties

======================
Advantages of drinking high grade
======================

I have always said when you are drinking a high grade Chinese green teas, you are drinking something that is being produced the traditional way. This tea has been produced without using any chemicals i.e. they are naturally organic.

Here are three reasons why:

- The tea is harvested early spring, well before insects are able to grow and multiply.

- The tea buds are picked daily, so there is little risk of contaminations.

- These teas are only harvested once a year for a short window of 6 weeks. There is no need to add chemical fertilizers, it is extremely low yield!

I will cover this in slightly more details next month!

===============
Bulk discount changes
===============
The bulk discount changes have been revised in light of recent price increases. 10% gift certificate is now given out only for purchases above $120 and above.

Bulk Discount Schedules

I hope this helps? Any thoughts on this matter? Reply to this email! Alternatively, you can leave a message in our Facebook page. We can discuss things further - over a cup of tea?

Amazing Green Tea Facebook

---
Julian Tai

>> Feedback: Email julian@amazing-green-tea.com
===============================================

TELL A FRIEND

If you like this newsletter, please do me a big favor and forward this email to a friend.

SUBSCRIBE at
https://www.amazing-green-tea.com/green-tea-newsletter.html

DOWNLOAD free ebook here at
https://www.amazing-green-tea.com/confirmation-sbi-zine.html

FEEDBACK OR SUGGEST improvements?
https://www.amazing-green-tea.com/testimonials.html
===============================================

AMAZING-GREEN-TEA.COM
Copyright© 20011 by Amazing-Green-Tea.com. All rights reserved.
65 Hazelhurst Crescent
Horsham RH12 1XB
United Kingdom