===============================================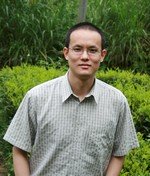 AMAZING-GREEN-TEA NEWSLETTER:
Solving Problems Every Tea Drinker Faces

24 April 2011 Issue #41:

IN THIS ISSUE:

>> Green Tea Season 2011 - Best in Five Years!
>> Shipping dates for orders placed before 15 April
>> Free Worldwide Shipping!
===============================================

I don't say this every year, but the 2011 crops are shaping out to be the BEST ever since we opened shop in 2007.

Rich taste goes hand-in-hand with nutrition, and it is the theanine (sweet and calming), antioxidants (astringent) and caffeine (bitter) that makes tea tastes good and feels good.

But tea nutrition don't appear out of vacuum. They are the by-product of rich soil, clean air and pure water.

A unique characteristics of Authentic Chinese Tea is that tea buds are only harvested once a year - for 6 weeks in spring. Incredibly, it takes 46 weeks of "doing nothing" to nurture these delicious tea buds!

A long winter gives more time for tea nutrition to form. The 2011 year is special because of the long winter and the lack of frosts during harvesting!

We have mentioned Mengding Ganlu in last month's newsletter. In addition, the following teas are outstanding this year:

***Tribute Dragon Well tea Jipin/AAA grades***

So we say, best in five years! The floral aroma is sweet and high. Mouthfeel has a sense of "tastelessness" that characterizes Authentic Longjing. After-feeling is a lingering sweetness that stays there all day long.

Dragon Well Tea (Longjing) - Finally! World's Best Green Tea Revealed

***Anji Baicha green tea AAA grade***

What can I say? The 2011 crop is just so incredibly sweet! Mouthfeel is fresh and smooth, to be followed by an outstanding after-feeling.

Anji Tea (An Ji Bai Cha) - Why The Healthiest Green Tea Can Be So Soothing To Drink

***Huangshan Maofeng green tea AAA grade***

The 2011 crop is a lot better than last year's. If you haven't tried her, now is the time! As you may be aware, Maofeng tea is medium body. The aroma is lower frequency and easier to get, while the body is richer. The after-feeling comes faster. Again, mesmerizing, sweet and aromatic.

Huangshan Maofeng Green Tea (Organic) - Enchanting Orchid Fragrance

In addition, Silver Needle white tea ($14) and Zhejiang Biluochun tea ($14) have arrived. Quality wise, they are on par on slightly better than last year's.


Grades and Prices
============
In Amazing Green Tea, we like to keep things simple and transparent. This means we always maintain the purity and grades of the tea gardens.

In a good year, we don't sell you lower grade and make savings just because lower grade will taste as good.

Similarly, we don't buy lower grade and sell them as higher grade. Some tea shops look cheap. But until you try, you won't know, as they are many grades of tea buds coming out of the same tea gardens.

If you find any of my teas not as good as what the prices may imply, please let me know. I will be more than happy to refund.

Total Satisfaction Guarantee Our 60-Day Promise

When will your order arrive?
===================
Did you pre-order since the last newsletter? If you did, your parcels should arrive in the next few weeks.

There are two reasons why your parcels are taking longer to arrive.

First, the long and cold winter, which means tea buds sprouting later.

Second, tea gardens are increasing prices as they are paying more wages to tea pickers. Together with few tea buds being harvested due to the shorter harvesting window, this means it took us longer to negotiate prices.
Here are the shipping dates if you placed your order before 15 April:

- Longjing AAA grade: 1 April
- Anji Baicha AAA grade: 10 April
- Zhejiang Biluochun AAA grade: 15 April

In summary, your parcels should arrive before mid-May. I am sorry if I have not set your expectations correctly. This season has been slower than usual.

Free Shipping Offer
=============
There will be free shipping until the end of May. So, take advantage now while you can! The best time to buy tea is early in the tea season, as the highest grade comes out first.

I hope this helps? Any thoughts on this matter? Reply to this email! Alternatively, you can leave a message in our Facebook page. We can discuss things further - over a cup of tea?

Amazing Green Tea Facebook

---
Julian Tai

>> Feedback: Email julian@amazing-green-tea.com
===============================================

TELL A FRIEND

If you like this newsletter, please do me a big favor and forward this email to a friend.

SUBSCRIBE at
https://www.amazing-green-tea.com/green-tea-newsletter.html

DOWNLOAD free ebook here at
https://www.amazing-green-tea.com/confirmation-sbi-zine.html

FEEDBACK OR SUGGEST improvements?
https://www.amazing-green-tea.com/testimonials.html
===============================================

AMAZING-GREEN-TEA.COM
Copyrightę 2009 by Amazing-Green-Tea.com. All rights reserved.
65 Hazelhurst Crescent
Horsham RH12 1XB
United Kingdom