Tieguanyin Wang King Grade
Heavenly Fragrance
A Tieguanyin Wang King grade with exquisite perfume that defies the imagination.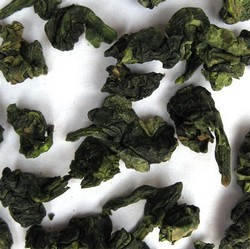 In the ancient Buddhist cosmology, the universe is divided into six realms. The human sits in the middle, they experience both happiness and suffering in some measures.
The gods and demigods occupy the two higher realms. They live for millions of years, and enjoy all things they desire with ease and abundance - until their fall from grace.
If the Jipin grade is the existence of a dignified human being, then the King grade is the god realm. Can you imagine yourself breathing in the heavenly aroma? Compared to the Jipin grade, the King Grades do give you a real step change in quality.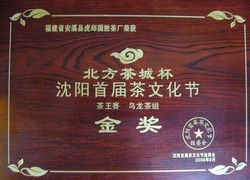 King Grade (Autumn 2016) - 32 grams
The deserved successor to the King Grade 1 of 2009 (who was the Gold medal winner of the Shenyang Tea Exposition Fair of October 2008), King Grade 1 has an exquisite osmanthus perfume.
One rule of thumb of tea-tasting is that you leave the best to the last, as they require more experience to appreciate. In particular, there are four elements of the tea journey:
Mouth-feel
Nose-feel
After-taste
After-feeling
While after-feeling is the most neglected of the tea journey, the Chinese expert regards it as the most important determinant of quality. A high quality tea should make a difference to your day, making you feel refreshed and alert!
King 1 has the best after-feeling of all the King Grades. The aftertaste is very long. My palate stays sweet for as long as 4 hours after tasting! However, the nose perfume is slow, arising only after the 2nd infusion.
This style of tea is also known as Zhengwei, which means Middle Taste. The emphasis is on the after-feeling rather than strong mouthfeel.
King Grade 2 (Autumn 2016) - 32 grams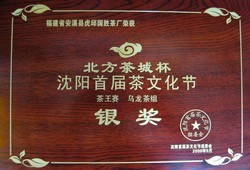 Successor to the King Grade 2 of 2009 (who was the Silver medal winner of the Shenyang Tea Exposition Fair of October 2008),King Grade 2 is similar to 1, but more oxidized. The perfume is orchid.
Being more oxidized gives her a stronger aroma and taste, yet retaining an elegance that makes her very well rounded and harmonious.
You may also be surprised to find her aroma peaks later, after 3 infusions.
King Grade 3 (Autumn 2016) - 32 grams
King Grade 3 is also similar to 1 and 2, with lighter taste and orchid aroma.
She is notable for her wet leaves, which are extremely attractive.
King Grade 4 (Autumn 2016) - 32 grams
King Grade 4 is also orchid with lighter taste and aroma.
She is notable for her attractive wet leaves and exquisitely sweet taste!
King Grade 5 (Autumn 2016) - 32 grams
King 5 is also orchid.
She is notable for her heavier mouthfeel and long stamina. You can infuse her for many times, and yet the flavors will stay and not diminish!
Back to Top of Tieguanyin Wang
Back Iron Goddess Tea Main Page
Back to Tea Shop Main Page
Practical tips about how to store and brew this tea can be found at
Jade and Amber Oolong Tea - Introducing The Three Styles
By Stig (Copenhagen). Jan 10, 2015

The Moli Fengyan is fine, as always! (Though I personally don't drink it often, it is my wife's cup of tea).

The Tieguanyin Wang is excellent, particularly no. 1 (I have only tasted no. 1 and 5 till now). Rating 5!
By Ralph (Bronx). Jan 10, 2015

Very light and smooth taste. I have tried quite a few and this is a very pleasant blend. It hold itself very well through multiple steeping at 190º. I would definitely purchase again.
| | |
| --- | --- |
| | King 1 - Will order again |
By Nanette (Boston). Nov 19, 2013

The tea was excellent. I drank it all. I will order it again. For now I am going to order jasmine green tea from you. I hear it makes a good fermented
tea.

The tea came fast. I received it in only two weeks I think - very fast.
| | |
| --- | --- |
| | King 1 - Highly recommended |
By Bev (Australia). Sep 25, 2011

Beautiful tea. One to drink any time of the day. I just love these teas and highly recommend them to anyone who loves a good cup of tea, or someone just trying them out.
By Neilo (California). Mar 18, 2011

The Tieguanyin Wang (King 2) is AWESOME! I shared it with my girlfriend and she will be placing an order of King 1, 2, & 5 any time now.

I will rate it 5+, and more!
| | |
| --- | --- |
| | King 1 - Savoring every sip |
By Simon (Nottingham). Aug 15, 2010

This tea is exceptionally good, the equal of anything I have had in the best restaurants in Shenzhen or from the best-known teashop in Suzhou. It's a great pleasure for me to be able to find tea of this quality in the West for the first time.

The osmanthus fragrance is very unusual! I don't know if you are into Chinese poetry but osmanthus always seems to me highly evocative of Southern China - it's mentioned frequently by Li Qingzhao (Ching Chao) for one. It's a delightful plant which is not grown enough in the UK!

I look forward to ordering from you again.