===============================================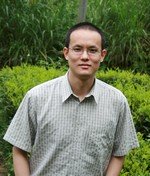 AMAZING-GREEN-TEA NEWSLETTER:
Solving Problems Every Tea Drinker Faces

09 February 2014 Issue #63:

IN THIS ISSUE:

>> Confession of A Tea Seller 2014 (Triple Offers to End 28 February)
=====================================================
A year ago, I wrote a piece on Confession of A Tea Seller and received fantastic supports from my fellow tea customers and friends worldwide - what joy!

I shouldn't pretend that things have got any better. It has been another tough year - there are only half as many visitors to the tea site compared to last year. The business continues to shrink - I intend to stock up even less teas next year.

But thank goodness I am not worried. Why? Because although I am getting fewer new customers, old-time customers are returning. They are telling me my tea is the best in the world and the prices are amazingly competitive!

Well my friend, let me tell you what - it has to be. I know these precious little tea buds cost a lot more than your supermarket, but hey, we all know that supermarket teas have far less benefits and my teas are much better. Although costs of tea have increased by more than 40% in dollar term since 2008, I have absorbed most of them - the quality is the same, you have seen little increases.

I was chatting to HQ over the Christmas period and we both agreed that the Amazing Green Tea shop is now selling all teas at significantly lower prices than his physical tea shop in China. It would have been unbelievable a few years ago but it is true - these teas that you get (sometimes with free shipping and gift certificate) is actually significantly cheaper than if you shop in China!

So a big thank you for your all who have been so supportive to me over the past year. Without you the tea shop would have folded and fewer people will have the opportunity to experience the life-changing benefits of drinking Authentic Chinese Tea - quality tea buds that have been grown and harvested using centuries old pre-industrial methods and that are naturally organic.

If you are a happy customer of mine, I have a sincere request. If you know of someone who would appreciate the fine things in life - including teas - share Amazing Green Tea with them.

If you haven't done so, please also consider liking my site on Facebook, and sharing my site to your Facebook contacts!

Amazing Green Tea Facebook

Now off to the triple offers ....

15% Off Three Teas AND Free Worldwide Shipping!
=======================================

Because I am not selling as much teas as I would like this year, there is still a small quantity left in our warehouse.

For most other tea sellers, this won't be a problem. Because green teas - when stored under minus 20 degree Celsius - can keep fresh for 2 years. The simple solution is to dilute the new year's harvest with the old.

I believe in transparency and honesty and will never cheat, so please take advantage of this Special Offer, which ends 28 February. Our free worldwide shipping is also expected to end soon.

To get 15% off for the following three teas, simply enter promotional code anji during checkout. Or click on this link. Offer expires on 28 February.

- Anji Baicha AAA Grade

A top quality green tea that is deliciously fragrant, with such concentrated theanine that gives you a zen-like focus. Frank from Jamesburgh feedback recently:

"The tea is fantastic! It's some of the best tea I have ever had! They are all excellent but good in their own ways but if I had to choose it would have to be the Dragon Well and Anji Baicha and would give them both 5 stars"

" Thank you for the opportunity to purchase such a fine selection of teas. Thank you for all that you do!"

- Lushan Yunwu AAA Grade

A very high quality green tea that is still under-appreciated by our customers. There is something very potent about this green tea - try brewing with only 1 gram and check out the amazing fragrance. But take care with the brewing - you need low temperature water as she is delicate!

- Zhejiang Biluochun AAA Grade

Our best-seller green tea continued to attract rave reviews from customers. Urs from Utzenstorf feedback recently:

"This Biluochun is all it takes to make it a "5"."

" Starting by opening the box I first enjoy it's fine silvery green appearance. Holding it to my nose there are subtle fragrances emanating from the bundle of curly leaves. It is a mix of sweetness and hints of herbs reminding me of walks through small alpine pastures in summertime with freshly cut grass drying in the sun."

" Steeping it the aromas starts surrounding you. Then sipping and keeping it in the mouth and under your tongue for a while there is again this blend of flavors hitting your taste buts. After swallowing a remarkable after taste lingers encouraging you to go on."


I hope this helps? Any thoughts on this matter? Reply to this email!

Alternatively, you can leave a message in our Facebook page. We can discuss things further - over a cup of tea?

Amazing Green Tea Facebook

---
Julian Tai

>> Feedback: Email julian@amazing-green-tea.com
===============================================

TELL A FRIEND

If you like this newsletter, please do me a big favor and forward this email to a friend.

SUBSCRIBE at
https://www.amazing-green-tea.com/green-tea-newsletter.html

DOWNLOAD free ebook here at
https://www.amazing-green-tea.com/confirmation-sbi-zine.html

FEEDBACK OR SUGGEST improvements?
https://www.amazing-green-tea.com/testimonials.html
===============================================

AMAZING-GREEN-TEA.COM
Copyright© 2013 by Amazing-Green-Tea.com. All rights reserved.
11 Boughton Avenue
Bromley BR2 7PL
United Kingdom