===============================================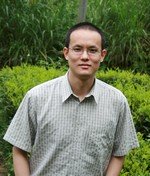 AMAZING-GREEN-TEA NEWSLETTER:
Solving Problems Every Tea Drinker Faces

1 May 2018

Issue #96: Green Tea Season Has Arrived! (Offer Ending 31 May)

IN THIS ISSUE:

>> Green Tea Season 2018
>> Pre-Launch Offer: Huoshan Huangya Yellow Tea
>> I Need Your Feedback!
=====================================================

Running low with green tea and wondering what the new season might bring? Missing the pristine tea buds, alluring fragrance and in dire need of a refreshing cup of green tea?

You are in good company if you are feeling that way. I too can't wait for my mid morning sip tomorrow!

And so you ask: "Julian, tell me how this harvesting season been?"

It is a mixed season as Chinese weather hadn't exactly played ball. A short spell of warm weather early spring led to a growth spurt, to be followed by rainfall that held back harvesting. In other words, the tea buds were growing but handpicking couldn't keep pace. Many plantations were only able to produce half as much high grade tea as they normally do!

The good news, on the other hand, is that with the exception of one tea (and I will tell you which one later), we are able to maintain past year's price (yes NO price increase as usual :) and even improve the quality on several, as I will report later.

Highlights are as follows:

The Best

Our flagship product Tribute Longjing is as good as ever. 2018 review has already started arriving. Janie from Plainfield commented:

"By far the smoothest and best tasting Green Tea I've ever had. Although usually sensitive to caffeine, I'm finding this tea doesn't negatively impact my sleep. It's expensive! but I'll continue to buy and just treat myself occasionally to this delightful tea."

Our second best green tea - Anji Baicha - has the best year ever. This year's harvest is ridiculously delicious. Better grab it before it runs out. And also take advantage of the huge discount on the 2017 harvest.

Note: If you are caffeine sensitive and want a super soothing cup of tea that will help you relax, Anji Baicha is the ONE to go for as it contains few times more theanine than normal tea.

The Better

Lushan Yunwu (Cloud & Mist) tea, Xinyang Maojian and Taiping Houkui (Money Chief) are slightly better than last year. If you have tried any of these teas last year, you will know how good they were.

The Rest

The sweet Mengding Ganlu is the same excellence as last year. 2017 harvest is available at a huge discount so do grab it before it disappears. Here's an early feedback from Margareta of Woodsville South:

"I really love this tea. It is fragrant and full bodied."

The same go for the Biluochuns and Zhuyeqing (Bamboo Green). Here's review on Zhuyeqing from Rachel from Oakpark:

"I've loved all the teas ever ordered from Amazing Green Tea and this one is no exception. I was looking for something similar to a Dragon Well though of high-quality with a refined taste and this meets what I was seeking. It brews up nicely as an every day green tea with a bit more bite then a white tea but not to astringent or bitter."

White Tea

Finally - the bad news. As I allude to in my previous newsletter, we have to increase the price of Baihao Yinzhen (Silver Needle) due to significant price hike in China. Apparently the Chinese drinkers have finally realise how delicious and beneficial the white tea is!

How much of this is due to genuine uptick in demand or cartel pricing is anyone's guess. White tea is hot commodity in China right now. We have waited from March until end of April and there simply is no sign of price coming down. We have bitten the bullet and go ahead. There is thirst to be quenched!

We have purchase a small amount (40 packets) and put them up for sale here. It will probably go quickly.

It is the same first day harvest, cream of the crop, highest quality white tea you can't buy elsewhere, same quality tea as we had last year. We haven't downgraded to lower price point but if you think we should do let me know!

Do you know white tea is suitable for age-ing and three-year old white tea is highly sought after in China as they are fuller bodied and thought to have healing quality? We still have the 2015 and 2016 stocks on sale.

Arriving Soon

Huangshan Maofeng and Liuan Guapian should arrive next week.

==================================
Pre-Launch Offer:
Huoshan Huangya Yellow Tea
==================================
Looking for a high quality everyday tea at low price?

This Huoshan Huangya tea represents our second tea at this price point ($8 per 50 grams), after our successful Maofeng A grade ($15 per 100 grams).

Can be infused three times? Tick.
Certified EU organic? Tick.
Doesn't go bitter or astrigent at boiling water? Tick.
Silky feeling in your mouth? Tick.
Fragrant aroma and rich, clean taste? Tick.

Click to learn more about Huoshan Huangya.

Ready to try this tea for a 15% Pre-Launch discount? Simply enter the promotional code huoshan at checkout or click on the link below. Offer valid until 31 May 2018.

https://shop.amazing-green-tea.com/cgi-shop/sb/order.cgi?storeid=*0c0520a896c414cb&rec=7&cpid=b9dbd546-4d80-11e8-a2ed-0cc47a92dd24&function=add

=====================
I Need Your Feedback!
=====================
We have nearly 800 customer reviews in the tea shop. You'll find them in the product pages. We are one happy tea community - but there is a problem.

That problem is me. Due to my lack of marketing, the business is running down and it could conceivably shut in a few years' time. I'll do my best to keep it going, offering more and better teas at reasonable prices, but I need your help!


If you are (or not) happy with my teas, why not take a minute to post your feedback to Google?

It currently has zero feedback and only you can help me change that.


By providing me with your feedback, you can help revitalize this tea shop and help us continue to good work.


Any thoughts on this matter? Reply to this email or drop me a line in our Facebook page!

Amazing Green Tea Facebook

---
Julian Tai

>> Next Issue: To be decided ...
>> Feedback: Email julian@amazing-green-tea.com
===============================================
REVIEW TEA SHOP
https://www.trustpilot.com/evaluate/www.amazing-green-tea.com

TELL A FRIEND
If you like this newsletter, please do me a big favor and forward this email to a friend.

SUBSCRIBE at
https://www.amazing-green-tea.com/green-tea-newsletter.html

DOWNLOAD free ebook here at
https://www.amazing-green-tea.com/confirmation-sbi-zine.html

FEEDBACK OR SUGGEST improvements?
https://www.amazing-green-tea.com/testimonials.html
===============================================

AMAZING-GREEN-TEA.COM
Copyright© 2018 by Amazing-Green-Tea.com. All rights reserved.
11 Boughton Avenue
Bromley BR2 7PL
United Kingdom<