===============================================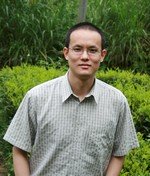 AMAZING-GREEN-TEA NEWSLETTER:
Solving Problems Every Tea Drinker Faces

10 January 2016 Issue #78:

IN THIS ISSUE:

>> Healtiest Green Tea for the New Year (Triple Offers To End 31 January 2016)
=====================================================

A reader recently wrote and asked:

"Julian, I want to start the New Year with drinking healthy green tea. Where can I buy real quality, healthiest green tea? Can I buy in USA or do I order from overseas?"

Here's my answer below:

"My friend, the best green tea for everybody will be different. It really is a matter of your budget and taste."

"Broadly speaking, I will avoid processed green tea such as energy drink, instant green tea, and even tea powder (such as lower quality matcha due to caffeine) and tea bag."

"I will go for a quality loose-leaf tea that contains high concentration of antioxidants, with optimal balance of theanine and caffeine, as these compounds are responsible for most of green tea weight loss and health benefits."

Now you might wonder: "Do such quality tea really exist?"

"The answer is yes, but they are not widely available in USA, you need to get them online"

"They are the pristine tea buds harvested in spring from tea farms located in the high mountain, as research and studies have found these tea buds have the highest concentration of antioxidants, theanine and caffeine."

"In fact, for thousands of years in China, tea buds are prized as the highest quality tea. I work exclusively with single harvest tea farms. They produce tea buds for only 8 weeks a year in spring, and nothing else."

"They can also be infused three times. So 2-3 grams can make you 3 cups of tea, which can be very economical."

"The earlier the harvest, the smaller the buds, the high the grade. However, earlier harvests have more subtle flavors, and the latter harvests, although lower grades, are stronger to taste."

"If you are new to green tea, I will suggest you try green tea that have stronger taste, as they are easier to appreciate. This is especially true if you are a coffee drinker."

"The three teas listed below are recommended, so are those listed as Medium Body or Full Body as they are highly floral."

=================================
This Month Specials - Time Limited 15% Discount
=================================

- Dongting Biluochun Tea - AAA Grade 2015

While Longjing is considered the No 1 of Chinese green tea, Biluochun tea is considered No 2. The original Biluochun tea comes from the Dongting Mountain. There are two mountains - the East and the West.

The AAA grade was harvested from the East Mountain, which is a peninsula surrounded on three sides by the Dongting Lake. Here, tea bushes are fragile, so they are grown alongside fruit trees, which shelter them from the winds and also give the tea a fruity overtone!

Biluochun is China finest green tea - the tea buds are so fine that 1 kilogram of freshly picked buds can have as many as 14500 tea buds! Compared to Longjing, the taste has fuller flavors and are more suited to a beginner.

Rogan likes the calming and focusing effect of the tea:

"The Dongting Biluochun is smooth, light and fragrant. While I'm finding I prefer the unroasted flavors of white tea, she is immensely satisfying nonetheless. A powerful, calm but focused effect and a warm soothing nose makes a delightful morning and early afternoon tea. In my inexperience I give her 5 stars, but I doubt further experimentation would change that rating.!"

- Huangshan Maofeng Tea - AA Grade

What makes this AA grade's orchid fragrance special is that she is strong and full, and yet retains a certain purity and exquisiteness. Unlike most other high grades, you are unlikely to miss it, even if you are new to drinking Authentic green tea.

We felt strongly this tea is underappreciated, so is putting it on sale again. The quality is high and the tea is certified organic.


Luke from Mount Surprise feedback:

"Indeed - I have always enjoyed the teas that I receive. I've tried to vary them as well so that I can try different kinds and widen the ones that I like. With the Maofeng I would have to say that it's very close to a 5. I'm not sure what is different from the batch that I had before this but it has made it nicer, easier to brew (in my eyes), and harder to over-brew. I had a few occasions before where I would accidentally leave the leaves in for too long and the tea became very bitter - that doesn't seem to happen as easily with this batch."

- Taiping Houkui Tea - AA Grade

A truly enchanting tea, the Houkui tea has so many floral overtones that it really can get quite intoxicating. And what's more, for the 2015 season we have changed to an even higher quality tea garden, so the quality is up another notch. Try it and you will like it!

Wende from Magnolia Blvd West exclaimed:

"This green tea has a floral bouquet and a wonderful flavor. It is rich and full. It is just an amazing tea and the best green tea I have had the pleasure to drink. We have heating the water to 185 degrees instead of recommended 175 degrees for green tea. We steep it for three minutes. This tea can make you bliss out."

Up until 31 January, you can enjoy a 15% discount on these teas. When you check out, simply use promotional code jan2016.

Amazing Green Tea Shop

I hope this helps? Any thoughts on this matter? Reply to this email!

Amazing Green Tea Facebook

---
Julian Tai

>> Feedback: Email julian@amazing-green-tea.com
===============================================

TELL A FRIEND

If you like this newsletter, please do me a big favor and forward this email to a friend.

SUBSCRIBE at
https://www.amazing-green-tea.com/green-tea-newsletter.html

DOWNLOAD free ebook here at
https://www.amazing-green-tea.com/confirmation-sbi-zine.html

FEEDBACK OR SUGGEST improvements?
https://www.amazing-green-tea.com/testimonials.html
===============================================

AMAZING-GREEN-TEA.COM
Copyright© 2015 by Amazing-Green-Tea.com. All rights reserved.
11 Boughton Avenue
Bromley BR2 7PL
United Kingdom