===============================================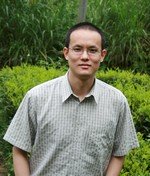 AMAZING-GREEN-TEA NEWSLETTER:
Solving Problems Every Tea Drinker Faces

03 February 2018

Issue #95: Which is the Best Superfood?

IN THIS ISSUE:

>> Comparing Superfoods
>> Late Season Update (Pu-erh and White Tea)
>> I Need Your Feedback!
=====================================================

An interesting article recently came out of the newswire concerning superfood. Nutrionist Georgios Tzenichristos made some interesting remarks concerning green tea, turmeric and cocoa and here is what he said:

"Each of these food ingredients have a key active molecule, responsible for the vast majority of their health benefits."

"Turmeric has curcumin, green tea has a molecule called EGCG while cocoa contains flavanols, all at different concentrations in relation to each other."

"So which super-ingredient is more "super" than the rest?"

"It's a no brainer," Georgios comments. "If I had to choose one of those famous actives, that would be the humble green tea."

"A cup is easy to prepare, costs next to nothing and provides you with a whooping 7% active molecules (EGCG), the most of any other drink or food. This is in contrast to turmeric, which is a hassle to prepare and only contains 2% active (curcumin). Plain cocoa fares even worse, as it usually needs milk and sugar to be palatable and only contains 0.5% actives (flavanols)."

All three superfood actives have quite similar yet diverse health benefits, with curcumin more known as an anti-inflammatory, EGCG well known as an all-round antioxidant and cocoa flavanols renowned for their cardiovascular health benefits. So looking at the evidence, no scientist can really agree on which ingredient is best, quality-wise.

However, quantity-wise, things are much simpler. Looking at the concentration of each active, it is quite easy to pick a winner: green tea contains 14x more polyphenols than cocoa and 3.5x more curcumin. Green tea takes five minutes to prepare, is super cheap and is widely available. On the other hand, curcumin needs to be added to another drink, such as a protein shake or a latte, and will stain your teeth and everything it gets in contact with. And cocoa also needs a protein shake or milk and sugar - not the healthiest drink you can have.

"So if you are looking for a super ingredient to help you recover from the holidays and fill your body with antioxidants this year, green tea is the simplest and most effective choice," Georgios concludes.

The entire article can be found here: Green Tea Vs Turmeric Vs Cocoa

So there you are, a nice twist from something I have said many times before. 2-3 grams of tea leaves can steep you three cups of tea that will make a huge difference to your life. It will energize you for the day. Keep your mind calm and clear. Raise your immunity to keep the disease away. As well as burn fat and keep your weight down. If you need me to clarify the scientific studies behind this, do let me know.

======================
Late Season Update
======================

My recent visit to China to see my site partner HQ convinces me again why we have been able to sell the highest quality tea at great prices. He is a big part of our success. Extremely adept at sourcing high quality tea, he is managing all these with razor thin margin due to our friendship.

Green tea lovers will know that our flagship produce - Tribute Longjing - which comes from his family's tea garden, hasn't increased in prices for quite a while. What he is doing is so amazing that you only realize it when things change.

An example is our pu-erh tea cake offerings. If you were one of the lucky few who bought tea cakes such as Yushangming and Mudan Wang, I hope you have enjoyed or even treasured them.

They are out of stock and out of the market now. (I still have a few cups of Yushangming left - in our view the finest pu-erh we ever have.) Similar quality tea cake is now rare and prohibitively expensive.

Aged Pu-Erh Tea - Romancing the Chinese Yunnan

Furthermore, apparently Chinese people are increasingly appreciative of white tea and next season is likely to see a more under-supplied market.

My 2017 Jipin grade is now out of stock, but I still carry the aged white tea - 2015 and 2016. Aged white tea is very sough-after in China but not so much in the West. It is likely we will move our stock to HQ's Chinese shop comes April. Do take advantage now if you can.

Silver Needle Tea (Fujian Baihao Yinzhen) - Best White Tea We Have Ever Had!

Finally, I still have a small quantity ripe Pu-erh Shunji Mincha left. This is a very high quality tea selling at bargain base prices. Again, once it is gone, you can't find it in the market anymore.

We have always wondered why this tea is selling at such low prices and I only learnt why during my visit to China.

Apparently this tea was produced back in 2000 in joint partnership between a Taiwanese and Chinese company. The tea sold at a high price in Taiwan, but the Chinese production company broke the contract and secretly sold the tea at low prices in China. The partnership broke down soon after.

Brick tea is normally quite low quality. Shunji Mincha is an exception and we only have a tiny amount of stock.

Aged Pu-Erh Tea - Romancing the Chinese Yunnan

=====================
I Need Your Feedback!
=====================
Six weeks after you place an order, I normally send you an email asking if you are happy with the tea.

If you are (or not) happy with my product, why not take a minute to post your feedback to Trustpilot?

I have run this tea shop for more than ten years. It is a part-time endeavor - I have a young family (two girls aged 2 and 10) and also hold down a full time job as an insurance actuary.

It is tough to juggle all these around but I love to serve you with a passion.

As far as the sales volume go, I have to confess I haven't done well as business is trending down 20% per annum. Due to my many commitments, I have under-invested in marketing and paid the price for the revenue decline.

But customer satisfactions are high. They are telling me I am selling the highest quality tea at great prices. I want to keep the same high products going at the same low prices for as long as possible.

By providing me with your feedback, you can help revitalize this tea shop and keep it going.

Thank you in advance!


I hope this helps? Any thoughts on this matter? Reply to this email or drop me a line in our Facebook page! Have a great wee!

Amazing Green Tea Facebook

---
Julian Tai

>> Next Issue: To be decided ...
>> Feedback: Email julian@amazing-green-tea.com
===============================================
REVIEW TEA SHOP
https://www.trustpilot.com/evaluate/www.amazing-green-tea.com

TELL A FRIEND
If you like this newsletter, please do me a big favor and forward this email to a friend.

SUBSCRIBE at
https://www.amazing-green-tea.com/green-tea-newsletter.html

DOWNLOAD free ebook here at
https://www.amazing-green-tea.com/confirmation-sbi-zine.html

FEEDBACK OR SUGGEST improvements?
https://www.amazing-green-tea.com/testimonials.html
===============================================

AMAZING-GREEN-TEA.COM
Copyright© 2018 by Amazing-Green-Tea.com. All rights reserved.
11 Boughton Avenue
Bromley BR2 7PL
United Kingdom<