===============================================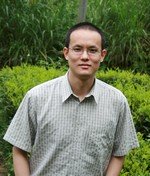 AMAZING-GREEN-TEA NEWSLETTER:
Solving Problems Every Tea Drinker Faces

1 February 2016 Issue #79:

IN THIS ISSUE:

>> How to Keep Tea Fresh (Offers To End 29 February 2016)
=====================================================

Several readers have emailed and asked me the following question recently:

"Julian, I have recently bought green tea from you. How do I keep them fresh?"

If you have bought tea from me, then things are very simple indeed.

For high grade green tea, you can be assured that the tea has been stored in minus 20 degree Celcius. At this temperature, green tea will keep fresh for two years. That means your tea would have arrived in pristine conditions - even if it is at the end of the season.

All your tea will be packed in 50-gram aluminum pouches, even if you have bought in large quantity. You should only open those for immediate consumption. The remainder you should store them in the freezer or somewhere that is cool and dry.

You can find further details here:

Green Tea Storage - Guarding Against Five Thieves

The above tips apply to green tea, but what to do for the other types of tea?

For white tea and lightly oxidized oolong (such as jade oolong, the Taiwan Baozhong or certain type of Tieguanyin), you should store them like a green tea.

The other darker teas are much easier, just keep them somewhere cool and dry where temperature is fairly even (so as to avoid condensation).

Also, bear in mind that most of these darker teas can be stored for many years.

For some (such as white tea and pu-erh), ageing can even introduce more flavors and improve the taste and profile of the tea!

============================================================
This Month Specials - Time Limited 25% Discount and FREE Worldwide Shipping Offer
============================================================

This is totally one-off and unprecedented. Yes, I am offering a time-limited offer of 25% off for a selection of green tea! And - you get free worldwide shipping no matter what you buy!

All the teas below have been stored in our freezer at minus 20 degree Celsius, so they are in very good conditions. Customers have regularly feedback on how good the tea still taste in the second year, so I am sure you will be pleased with their quality.

Only a small quantity is left for each tea, so hurry up while stock lasts!

- Anji Baicha Tea - AAA Grade 2015

The reason why Anji tea is so esteemed by experts and connoisseurs is because of its extremely high theanine content. According to tea expert Chen Qikun, she contains at least 6-8% of amino acids, of which at least 2.5% is theanine, roughly 3-4 times the levels found in other Chinese green teas.

Theanine is the single most important determinant of tea quality. It is chiefly responsible for the soothing effects and full-bodied taste of fresh green tea.

James from Niagara Falls considered her a cheap high:

"This tea really is a soothing one right from the start."

"Drop your Anji leaves atop boiling water and breath deep. The smell itself is worth the money spent. Cover and watch the greenish-white leaves unfurl and slowly float to the bottom. wait about 7-8 minutes and strain. I get the best taste drinking it at ~130 degrees or so."

"The mouth-feel is amazing and the ensuing theanine-feel is just incredible. A true elixir for sure. I think I will order another and you should too."

"An experience like this for $38/bag is the cheapest "high" you'll ever find anywhere in this world!"

- Dongting Biluochun Tea - AAA Grade 2015

While Longjing is considered the No 1 of Chinese green tea, Biluochun tea is considered No 2. The original Biluochun tea comes from the Dongting Mountain. There are two mountains - the East and the West.

The AAA grade was harvested from the East Mountain, which is a peninsula surrounded on three sides by the Dongting Lake. Here, tea bushes are fragile, so they are grown alongside fruit trees, which shelter them from the winds and also give the tea a fruity overtone!

Biluochun is China finest green tea - the tea buds are so fine that 1 kilogram of freshly picked buds can have as many as 14500 tea buds! Compared to Longjing, the taste has fuller flavors and are more suited to a beginner.

Rogan likes the calming and focusing effect of the tea:

"The Dongting Biluochun is smooth, light and fragrant. While I'm finding I prefer the unroasted flavors of white tea, she is immensely satisfying nonetheless. A powerful, calm but focused effect and a warm soothing nose makes a delightful morning and early afternoon tea. In my inexperience I give her 5 stars, but I doubt further experimentation would change that rating.!"

- Huangshan Maofeng Tea - AA Grade

What makes this AA grade's orchid fragrance special is that she is strong and full, and yet retains a certain purity and exquisiteness. Unlike most other high grades, you are unlikely to miss it, even if you are new to drinking Authentic green tea.

We felt strongly this tea is underappreciated, so is putting it on sale again. The quality is high and the tea is certified organic.


Luke from Mount Surprise feedback:

"Indeed - I have always enjoyed the teas that I receive. I've tried to vary them as well so that I can try different kinds and widen the ones that I like. With the Maofeng I would have to say that it's very close to a 5. I'm not sure what is different from the batch that I had before this but it has made it nicer, easier to brew (in my eyes), and harder to over-brew. I had a few occasions before where I would accidentally leave the leaves in for too long and the tea became very bitter - that doesn't seem to happen as easily with this batch."

- Taiping Houkui Tea - AA Grade

A truly enchanting tea, the Houkui tea has so many floral overtones that it really can get quite intoxicating. And what's more, for the 2015 season we have changed to an even higher quality tea garden, so the quality is up another notch. Try it and you will like it!

Wende from Magnolia Blvd West exclaimed:

"This green tea has a floral bouquet and a wonderful flavor. It is rich and full. It is just an amazing tea and the best green tea I have had the pleasure to drink. We have heating the water to 185 degrees instead of recommended 175 degrees for green tea. We steep it for three minutes. This tea can make you bliss out."

Up until 29 February, you can enjoy a 25% discount on these teas. When you check out, simply use promotional code feb2016.

Amazing Green Tea Shop

I hope this helps? Any thoughts on this matter? Reply to this email!

Amazing Green Tea Facebook

---
Julian Tai

>> Feedback: Email julian@amazing-green-tea.com
===============================================

TELL A FRIEND

If you like this newsletter, please do me a big favor and forward this email to a friend.

SUBSCRIBE at
https://www.amazing-green-tea.com/green-tea-newsletter.html

DOWNLOAD free ebook here at
https://www.amazing-green-tea.com/confirmation-sbi-zine.html

FEEDBACK OR SUGGEST improvements?
https://www.amazing-green-tea.com/testimonials.html
===============================================

AMAZING-GREEN-TEA.COM
Copyright© 2016 by Amazing-Green-Tea.com. All rights reserved.
11 Boughton Avenue
Bromley BR2 7PL
United Kingdom