===============================================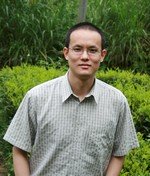 AMAZING-GREEN-TEA NEWSLETTER:
Solving Problems Every Tea Drinker Faces

5 March 2017

Issue #88: Crazy Season End Sale! (Offer Ending 31 March)

IN THIS ISSUE:

>> Crazy Season End Sale! (Offer Ending 31 March)
>> Green Tea versus Black Tea
=====================================================

Want some high quality green tea at 40% discount off normal price? Here's your chance. We have some leftover for the 2016 season and this could be your once-in-a-lifetime opportunity.

We normally clear our inventory by December to February but this year is slow and for next year we aim to cut back drastically to adjust to this new market dynamics. It should be an one- off.

Are the 2016 green teas still good? Absolutely. The green teas are stored in freezer at minus 20 degree Celsius and do keep fresh for two years.

Here are the teas, enjoy!

- Anji Baicha AAA Grade Green Tea

Widely regarded in China as one of the most healthiest green tea to drink, she has been scientifically proven to contain 3-4 times more theanine. Known as the single most important "quality marker" of green tea, theanine is renown for it decaffeinating property. Drink a soothing cup of Anji Baicha and let her transport you to the meditational zone of high concentration and relaxation!

Annmary from Georgetown commented:

"This tea brews up with a very clear and delicate looking liquor, that has a beautiful flavour!"

"It makes me happy to think of the health benefits from the high theanine content, and I get at least three delicious infusions, that never go bitter, as with every tea that I have tried from this website."

" Often, to "stretch" a tea, once the flavour is fading, I will still brew it for a fourth time, but will add an herbal ingredient, so that flavour is pronounced again. With these high quality tea leaves, I trust that they are still giving out some nutrients, as I brew on in this manner."

- Dongting Biluochun AAA Grade Green Tea

This AAA grade comes from the Dongting East Mountain.

The moderate climate, damp air and slightly acidic soil make Dongting Mountain a paradise for growing tea and fruit trees. Fruit trees and tea bushes grow together, side by side, giving Biluochun tea wonderful floral aroma and fruity flavor.

In China, we say she tastes "xian", a word that is probably best translated as fresh, unami or brothy.

Take a deep breathe when you open the tea packet. Can you smell detect the sweet, fruity aroma?

Pour hot water into your glass, and wait for the water to cool. Drop these tiny "snails" into the glass, and watch them transform into tiny tea buds. Understand that the smaller the tea buds, the higher the grades.


- Zhejiang Biluochun AAA Grade Green Tea

The highest grade tea from Zhejiang Province, this AAA grade tea has become one of our best-sellers. Customers love her for her fruity aroma and rich taste. Compared to her Dongting cousin, her tea buds are equally fine and delicate.

While she may not have the same intensity of exquisite flavors, she more than makes up in value of money by costing just half as much.

- Huangshan Maofeng AAA Grade Green Tea

What makes this AAA grade's orchid fragrance special is that she is strong and full, and yet retains a certain purity and exquisiteness. Unlike most other high grades, you are unlikely to miss it, even if you are new to drinking Authentic green tea.

For the first infusion, observe how the tippy buds stay suspend mid-air, dancing their way down.

Second infusion is the best. Feel the orchid fragrance filling up your upper palate. It started off as an hay-like aroma that gradually opens up like a a flower at your upper palate.

The sensation is thick and strong, yet exquisite and pure. The feeling lingers, with such sweetness and roundedness that make it really satisfying.

- Zhuyeqing AAA Grade Green Tea

For those of you who like your green tea grassy, Zhuyeqing - otherwise known as Bamboo Green - is an excellent option.

The AAA grade is the highest grade of Ermei Mountain. Harvesting standard is high - only one bud with two adjacent leaves are picked.

The tea buds are such a delight to behold, and reminds me of the Tribute Dragon Well tea.

The leaves are a glossy green, shaped like a flat spear with two sharp ends - like a bamboo leaf. Also, notice how uniform the tea buds are. The tea liquor has a medium rich body, high frequency floral aroma and a long aftertaste.

- Taiping Houkui AA Grade Green Tea

Probably the most charming of Chinese green tea, Taiping Houkui is a tea bud, but it is big, floral and richly flavored.

We re-launch this tea in 2015 and the feedback we got has been exceptional. Wende from Magnolia Blvd West praised her highly:

"This green tea has a floral bouquet and a wonderful flavor. It is rich and full. It is just an amazing tea and the best green tea I have had the pleasure to drink. We have heating the water to 185 degrees instead of recommended 175 degrees for green tea. We steep it for three minutes. This tea can make you bliss out."

- Liuan Guapian AA Grade Green Tea

A most unique of Chinese green tea, this special tea is not made from tippy tea buds, but from young tea leaves. I described it as "full bodied".

While Chinese green tea usually has a yellowish green liquor, Guapian tea offers something different. Try drinking her with a white porcelain. Admire her olive green liquor with a golden luster.

The taste is full-bodied, with an unforgettable delicate, floral aroma and long lasting sweetness.

What can you do to get the one off 40% discount? Click on the link below or enter promotional code mar2017. Offer will end on 31 March or when the stock runs out.

Amazing Green Tea Shop

==================
Green Tea vs. Black Tea
==================

For some reasons, Western drinkers love green tea. It is true, green tea is healthier as it has a lot more antioxidants (think EGCG!) than black tea.

Tea Antioxidants Debate - Green Tea Vs. Black Tea

But trust me, Chinese black tea is no pushover. In a cold winter day, it is a wonderful feeling to get some black liquor into your system.

They are not some chopped up matured leaves hidden away in tea bags. High quality Chinese black tea is made from tippy buds and are available from my Shop at very affordable prices.

Chinese Black Tea

I hope this helps? Any thoughts on this matter? Reply to this email or drop me a line in our Facebook page!

Amazing Green Tea Facebook

---
Julian Tai

>> Feedback: Email julian@amazing-green-tea.com
===============================================

TELL A FRIEND

If you like this newsletter, please do me a big favor and forward this email to a friend.

SUBSCRIBE at
https://www.amazing-green-tea.com/green-tea-newsletter.html

DOWNLOAD free ebook here at
https://www.amazing-green-tea.com/confirmation-sbi-zine.html

FEEDBACK OR SUGGEST improvements?
https://www.amazing-green-tea.com/testimonials.html
===============================================

AMAZING-GREEN-TEA.COM
Copyright© 2017 by Amazing-Green-Tea.com. All rights reserved.
11 Boughton Avenue
Bromley BR2 7PL
United Kingdom