===============================================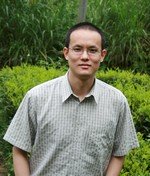 AMAZING-GREEN-TEA NEWSLETTER:
Solving Problems Every Tea Drinker Faces

26 April 2014 Issue #64:

IN THIS ISSUE:

>> Silver Needle Tea Pre-Launch Offer Begin! (To End 31 May)
=====================================================
Another spring and another green tea season! This year we kick off with a Pre-Launch offer for a firm favorite of mine - the Silver Needle white tea.

Long time reader of this newsletter would have known that I launched the Silver Needle White Tea in 2009. For good or bad, things have moved on since.

For the first four years, we sold an AAA grade. Fruity with a hint of grape, it was hugely popular. However, quality hasn't been consistent, we were not particularly happy with the 2012 crop.

We changed supplier and went with another tea farm in 2013. To our delight, we got the first day crop, which was made using the sunshine method, giving her a more robust and mellow flavor reminiscent of black tea.

The 2014 crop is especially excellent as it is obviously the cream of the first day crop - much like a King grade. The tea buds are smaller than last year, and the after-feeling is excellent - sweet and lingering!

So here we are - 2014 - finally a Baihao Yinzhen Jipin grade! We believe it is the best of the best, and we hope you will enjoy it as much as we do.

Now the bad news. As you may have noticed, the price has gone up from $15 to $20. For years, I have been banging on that Silver Needle is the best value tea for its quality and commercial reality has finally caught on.

You see, even though white tea is widely known in China, it is actually not widely consumed by the Chinese. It is more grown for export. That changed in 2013 and in 2014, we finally got a price hike in the market as the Chinese people start to take white tea more seriously.

(In a way you can still argue that $20 is good value for a first day crop. Well, you decide. But the increase is bad news indeed.)

Can White Tea Be Aged?
=================
Another thing that changed in 2013 is Aged White Tea. Yes, the Chinese people are drinking Aged White Tea - especially one that has been aged for 3 years.

The saying goes "One year is tea, three years is medicine and seven years are treasure!"

Why is white tea suitable for ageing while green tea is not?

Well, white tea is made without applying high heat, so there is a small amount of tea enzymes left in the tea buds. Over time, they cause subtle changes in taste, making more mellow and harmonious.

Our 2013 and 2014 have been made using the sunshine method and is especially suitable for ageing. I still have quite a bit quite a bit of the 2013 crop left so you are welcome to buy some. I have kept the prices the same as last year ($15), but is likely to increase later this year to make in more in line with China (which is currently selling up to $25).

To get 15% off for the Baihao Yinzhen Jipin Grade (2014), simply enter promotional code baihao during checkout. Or click on this link. Offer expires on 31 May.

Green Tea Season 2014 Update
======================

- Tribute Longjing Green Tea

Our highest quality offering from HQ's tea gardens that also cater for the Chinese White House.

This year's harvest started on the 19 March and all five grades (King, Jipin, AAA, A and B) have now arrived. I think you will find this year's tea to be more fragrant than last year, as the season has been drier.

- Anji Baicha Green Tea

Same high quality as last year. Fatter tea buds.

Highly recommended especially if you are missing her zen-like focus and full-mouthed flavor which is characteristics of the high theanine content.

- Dongting Biluochun Green Tea

The most delicate tea from China giving you a rich brew with a hint of fruit.

Fragrance is in line with last year. We believe the mouth-feel and after-feeling is even better this year.

- Mengding Ganlu Green Tea

The sweet dew. Same high quality as last year.

- Zhuyeqing Green Tea & Mengding Huangya Yellow Tea

Both teas are Sichuan province are noticeably better than last year as this year they are 100% tea buds (no leaves), with better fragrance, taste and after-feeling.


I hope this helps? Any thoughts on this matter? Reply to this email!

Alternatively, you can leave a message in our Facebook page. We can discuss things further - over a cup of tea?

Amazing Green Tea Facebook

---
Julian Tai

>> Feedback: Email julian@amazing-green-tea.com
===============================================

TELL A FRIEND

If you like this newsletter, please do me a big favor and forward this email to a friend.

SUBSCRIBE at
https://www.amazing-green-tea.com/green-tea-newsletter.html

DOWNLOAD free ebook here at
https://www.amazing-green-tea.com/confirmation-sbi-zine.html

FEEDBACK OR SUGGEST improvements?
https://www.amazing-green-tea.com/testimonials.html
===============================================

AMAZING-GREEN-TEA.COM
Copyright© 2013 by Amazing-Green-Tea.com. All rights reserved.
11 Boughton Avenue
Bromley BR2 7PL
United Kingdom