===============================================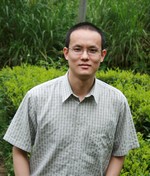 AMAZING-GREEN-TEA NEWSLETTER:
Solving Problems Every Tea Drinker Faces

10 November 2010 Alert #5:

IN THIS ISSUE:

>> $5 Off Deliciously Healthy Green Tea!

===============================================


As a newsletter subscriber, you now get $5 off when you buy any of the following green and yellow teas:

All four teas are excellent. They are my favorites, and I am sure you will like them too.
This is an one-time offer. You are only entitled to one purchase. Simply enter promotional code onetimeuse at the checkout page.
Offer is strictly time-limited and depends on stocks availability.
I hope this helps? Any thoughts on this matter? Reply to this email!

Until next time.

---
Julian Tai

- Facebook: http://www.facebook.com/pages/Amazing-Green-Tea/115610848962

>>Coming Next ... A Beginner Guide to Wuyi Oolong Tea

>> Feedback: Email julian@amazing-green-tea.com
===============================================

TELL A FRIEND
If you like this newsletter, please do me a big favor and forward this email to a friend.

SUBSCRIBE at
https://www.amazing-green-tea.com/green-tea-newsletter.html

DOWNLOAD free ebook here at
https://www.amazing-green-tea.com/confirmation-sbi-zine.html

FEEDBACK OR SUGGEST improvements?
https://www.amazing-green-tea.com/testimonials.html
===============================================

AMAZING-GREEN-TEA.COM
Copyrightę 2009 by Amazing-Green-Tea.com. All rights reserved.
65 Hazelhurst Crescent
Horsham RH12 1XB
United Kingdom