===============================================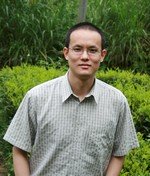 AMAZING-GREEN-TEA NEWSLETTER:
Solving Problems Every Tea Drinker Faces

18 November 2018

Issue #97: Trade War and Nostalgia (Free Shipping Offer Ending 30 November)

IN THIS ISSUE:

>> Trade War, Nostalgia and Free Shipping Offer
>> I Need Your Feedback!
=====================================================

As a tea seller who lives in the UK and sells tea out of China for the last 12 years, I have to say this: "Make hay when the sun shine!"

"Good things don't last forever" and as far as world-class chinese teas are concerned, it'll get harder and harder to come by. We need to appreciate what we have today.

The topic of the day - of course - is the US-China trade war. It has the potential to derail and totally destroy this business. Why? Because most of our customers are based in the USA. Significant changes in tariff and international postal tariff would greatly increase the cost of our American consumers, making the business unviable.

So what lies ahead? I haven't had a clue. Let's hope thing will become clearer soon. Before we look ahead, let's get nostalgic and reflect on the good times we had enjoyed - together - in the past 12 years.

- Tribute Longjing Tea

The Tribute Longjing tea AAA Grade was launched on Amazing Green Tea website in 2008 at $27. How amazing was that? Customers got to drink exactly the same tea as the Chinese President for 54 cents a cup. I bet your money off you can't get any better deal elsewhere. Why? Because the shop's co-founder - HQ's family owns a tea garden that supplies the Chinese White House. We have been happy enough to sell this tea at a low enough price to make it available.

It was the only tea we sell that time and customers bought a bucketload. You just have to browse all their feedback to appreciate its astounding quality:

https://shop.amazing-green-tea.com/cgi-shop/sb/reviews.cgi?storeid=*0c0520a896c414cb&reviews_mode=1&code=ExplodeA1aed2f023294226e948f39e940828242

What happened since?

The Great Financial Crisis came shortly after the tea launch, which was followed by a steep appreciation of the Chinese RMB currency and sharp inflation of wholesale tea prices in RMB term. By 2010, we had increased the AAA grade to $34. Today, we are selling this tea at $35.

Assuming 3 grams of tea are infused 3 times, it costs 70 cents per cup, which is still a bargain for the quality. However, consumer demand is not quite the same as before anymore.

Dragon Well Tea (Longjing) Finally! World's Best Green Tea Revealed

- Silver Needle white tea

The other tea that has seen steep price increase is the Silver Needle white tea.

Up to 2017, we have been selling the best Silver Needle white tea in the world - those harvested in the first day of the season - the cream of the crop - at $17.

This price point might seem low relative to other Famous Teas, but you have bear in mind that the production area of Silver Needle is larger and white tea - up to recently - is underappreciated by Chinese consumers.
Unfortunately this happy state of affair for our Western consumers didn't last for long. This year we have to follow to market up and increase our price for $31. The downside is that we have to cut inventory substantially in anticipation of the lower demand.

All our 2016, 2017 and 2018 white teas are sold out now, but we still have some quantity of 2015 left. I am reserving some for myself as I love drinking aged white tea. I found them really beneficial healthwise.

Feel free to help yourself, they are still selling at $15 and there isn't much left.

Silver Needle Tea (Fujian Baihao Yinzhen) Best White Tea We Have Ever Had!

- Free Shipping Offer

The other tea I missed greatly is the Yushangming raw pu-erh tea cake but unfortunately here it is the case of crying over spilled milk as it is well neigh impossible to source tea cake of this high quality anymore - other than stocking up on young tea cake and age-ing them ourselves - which is what we are doing.

Finally - as you might well know - shipping is free if you order more than $50 - but for the month of November, you get free shipping too for every order you make.

=====================
I Need Your Feedback!
=====================
We have nearly 800 customer reviews in the tea shop. You'll find them in the product pages. We are one happy tea community - but there is a problem.

That problem is me. Due to my lack of marketing, the business is running down and it could conceivably shut in a few years' time. I'll do my best to keep it going, offering more and better teas at reasonable prices, but I need your help!

If you are (or not) happy with my teas, why not take a minute to post your feedback to Google?

It currently has a few feedback and only you can help me change that.

By providing me with your feedback, you can help revitalize this tea shop and help us continue to good work.

Any thoughts on this matter? Reply to this email or drop me a line in our Facebook page!

Amazing Green Tea Facebook

---
Julian Tai

>> Next Issue: Tieguanyin autumnal launches
>> Feedback: Email julian@amazing-green-tea.com
===============================================
REVIEW TEA SHOP
https://www.trustpilot.com/evaluate/www.amazing-green-tea.com

TELL A FRIEND
If you like this newsletter, please do me a big favor and forward this email to a friend.

SUBSCRIBE at
https://www.amazing-green-tea.com/green-tea-newsletter.html

DOWNLOAD free ebook here at
https://www.amazing-green-tea.com/confirmation-sbi-zine.html

FEEDBACK OR SUGGEST improvements?
http://www.amazing-green- tea.com/testimonials.html
===============================================

AMAZING-GREEN-TEA.COM
Copyright© 2018 by Amazing-Green-Tea.com. All rights reserved.
11 Boughton Avenue
Bromley BR2 7PL
United Kingdom<